[ad_1]
CONWAY, Ark. (September 7, 2021) – The Windgate Museum of Art (WMA) at Hendrix College is proud to announce its new film series, Cinema and the changing American South, presented as part of the exhibition, Towards the South: photographs of and on the New South. This captivating ten-film series begins September 22 and will screen at the Hundley-Shell Theater, free of charge and open to all. Reservations are required, as is masking, in accordance with campus pandemic protocols.
Cinema and the changing American South highlights the stories and experiences of southerners through a range of diverse film selections. In dialogue with the To the south exhibition, this series offers nuanced and evocative representations of southern culture through a collection of films set in various communities in the region. Viewers will meet ordinary citizens as well as pioneers and icons. In addition, the audience will discover how music, food and other aspects of lived culture shape a community and create a spirit of togetherness. While dispelling misconceptions about the region, Cinema and the changing American South shows that "Southernness" has a complex and multifaceted meaning.
All screenings will be followed by round tables to shed more light on the films and engage in dialogue with members of the public. JaZmyn Shambley, Museum Associate in Film at WMA and a major junior in film and media studies, is the curator of the series. Dr. Joshua Glick, Isabelle Peregrin Odyssey Assistant Professor of English – Film and Media Studies, is Film Programming Advisor at WMA.
Individual films in the series include:
Minari–directed by Lee Isaac Chung (2020), September 22, 7 p.m.
Nominated for six Oscars, A24's Minari follows a struggling Korean-American family as they try to adjust to their new home in rural Arkansas. This heartwarming tale, filled with delightfully lush cinematography and touching performances, showcases the power of a persevering family. What's more, Minari illustrates the challenges and opportunities of the South for newcomers who choose the region as their home.
Kill a mockingbird—Directed by Robert Mulligan (1962), September 29, 7 p.m.

Based on Harper Lee's bestselling 1960 novel, this classic film is a portrait of 1930s South America, highlighting a deeply racist society. Kill a mockingbird follows a virtuous lawyer and father of two who defends a black man falsely accused of raping a white woman. The film tells a story of justice that stands the test of time.
Gay Chorus Deep South—Directed by David Charles Rodrigues (2019), October 13, 7 p.m.
Gay Chorus Deep South presents The Gay Men's Chorus of San Francisco, which fights the anti-LGBTQ + laws that rage throughout the Bible Belt with the power of their collective voice. This moving documentary discusses how music can be used to amplify and propel an important social movement.
the hunter's night—Director of Charles Laughton (1955), October 27, 7 p.m.
the hunter's night, a haunting yet lyrical film noir work, presents itself as an underrated cult classic. This Southern horror film follows a murderous preacher, known to have killed women, in his relentless search for buried money. the hunter's night is referenced by everyone from the Coen brothers to Spike Lee. With its spooky cinematography and memorable performances, audiences are going to have a strange evening.
Thelma & Louise—Directed by Ridley Scott (1991), November 3, 7 p.m.
Tired of their confined and monotonous daily life, two best friends decide on a spontaneous road trip, one filled with crime, intrigue and adventure. Thelma & Louise pioneered the feminist road movie, disrupting gender norms and conceptions and helping to redefine the "southern woman".
Muddy—Directed by Dee Rees (2017), November 10, 7 p.m.

Located in rural Mississippi in the aftermath of WWII, Muddy depicts two families adjusting to life after the war. Each family tries to forge bonds despite the intense racial segregation that permeates American society. This historically relevant image, based on the award-winning 2008 Hillary Jordan novel of the same name, offers a unique and memorable perspective on the Jim Crow South.
Yum Yum Yum ! A taste of Louisiana's Cajun and Creole cuisine—Directed by Les Blank (1990) and
Chef's table: BBQ: Tootsie Tomanetz–Executive producer David Gelb
(2020), November 17, 7 p.m.
Join us for an evening of delicious food, on and off screen. In the short film by Les Blank, Yum Yum Yum !, viewers will get a taste of Cajun and Creole culture and a taste of its delicious cuisine. After the movie will be a Netflix episode Chef's table: BBQ. Viewers will meet Texas legend Tootsie Tomanetz as she shares his moving story and the cuisine that made his restaurant, Snow's BBQ, famous. These short films deliver true and sincere representations of the region. Southern hospitality and love exist not only in the food, but also in many aspects of the community from which it comes. A tasting buffet of Cajun dishes and barbecue will precede the screening at 6 p.m.
Respect Yourself: The Story of Stax Records—Directed by Robert Gordon and Morgan Neville (2007), December 1, 7 p.m.
From Isaac Hayes to The Staple Singers, The history of Stax Records highlights some of his biggest artists from the Memphis-based label. This compelling documentary provides insight into the history of Studio Stax while introducing audiences to the mix of soul, blues, R&B and funk that made up the 'memphis sound' of the 60s and 70s. Reported by Samuel L. Jackson , The history of Stax Records is a fusion of Memphis history, musical history and black history.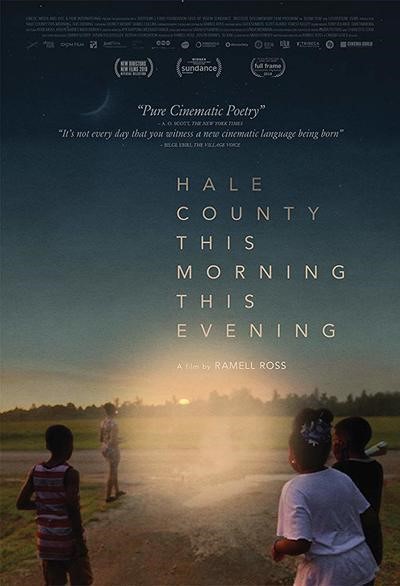 Hale County this morning, tonight–directed by RaMell Ross (2018), December 8, 7 p.m.

This poetic 2018 documentary offers an intimate look at black life in Hale County, Alabama. The experimental nature of Hale County this morning, tonight captures the daily lives of various people, illuminating the New South in a unique and engaging way.
For more information on WMA programming, follow @windgatemuseumon Instagram and @WMAatHDX on Facebook, or contact Sarah Donaghy, Education Curator, at 501-328-2385 or [email protected]
About the Windgate Museum of Art
The Windgate Museum of Art is the new art museum located on the Hendrix College campus. With the vision to be Arkansas' premier educational art museum, the WMA presents exceptional art exhibits, compelling educational programs, and invigorating social activities for students, faculty, staff and faculty. campus visitors. Free and open to all, the museum uses hands-on experiences to train students in all facets of museum work, including curatorial research, collection management, educational and social programming, marketing and communications, as well as all aspects of exhibition research, planning, installation and evaluation. The Windgate Museum of Art is made possible by the generous support of the Windgate Foundation and the Alice L. Walton Foundation.

[ad_2]