[ad_1]
It was on the first weekend of November 2019 that the fifth edition of the Boston Independent Film Festival, Fall Focus, ended with a sold-out screening of Céline Sciamma's "Portrait of a Lady on Fire", including the heartbreaking ending sparked one of the cathartic eruptions of mass whining that I've always been around at the Brattle Theater for. We probably would all have cried even more if we had known this would be IFFBoston's last public event in the next 23 months. Program Director Nancy Campbell and Executive Director Brian Tamm tried to keep the torch burning last fall and spring with typically well-organized virtual festivals for home viewing, but this week Autumn focus (October 20-24) is a welcome return to the organization's original mission: bringing the community together to share the experience of seeing exciting and original films with each other at historic independent locations across the region. And as always, they've rounded up an extremely diverse and alluring lineup of 11 films featuring everything from pornstars to Princess Diana, with memorabilia from the Emerald Isle and imaginary Parisian magazines.
Things will be a little different this year, thanks to a few common sense precautions. The Brattle sells tickets at 50% capacity, with reserved seats arranged to maintain social distancing. A City of Cambridge ordinance requires face masks to be worn indoors when you are not actively eating or drinking, and the theater will ask for proof of vaccination or a negative COVID-19 test at the door. (Obviously everyone has their own comfort level, but there have been a few stubborn voices in the critical community who profanely oppose the return of in-person film festivals this fall. Personally, I have to wonder if this is not the case. not now, when will it be okay with them for masked and vaccinated adults to come together responsibly? Where is the end point of these arguments?) What excites me, maybe even more than the movies, is it? is to reunite with the IFFBoston community, to make new friends at the festival and to reconnect with other love films that I have missed a lot over the past two years. Campbell sent an email to say, "We are so excited to see our loyal supporters after all this time."
The Fall Focus kicks off Wednesday night, October 20, with Wes Anderson's "The French dispatch, The most elaborate dollhouse to date by this sometimes infuriating filmmaker. Paying homage to a fictional magazine inspired by "The New Yorker," the film takes on the structure of a typical issue, flipping through three short stories and an obituary at the end, providing plenty of space for members of Anderson's joint-stock company. , Bill Murray, Owen Wilson and Tilda Swinton, as well as room for newcomers like Timothée Chalamet and Jeffrey Wright, the latter playing a replacement for James Baldwin for a fun comedic effect. A geometrical-precision marvel that looks even less like live-action than the director's animated efforts, this is the most Wes Anderson-iest of Wes Anderson's films. Take this as a recommendation or a warning.
Sean Baker's is much rougher around the edges "Red rocket", in which the director of" Tangerine "and" The Florida Project "follows a failed adult movie actor (played by former MTV personality Simon Rex) who returns to his hometown of Texas and immediately begins trying to to return to Hollywood… It is an obscene and cowardly farce, in keeping with this filmmaker's interest in marginalized people not as martyrs or symbols but as scoundrels whom he accepts on their own difficult terms. on the more chic side, we have independent film royalty Kristen Stewart crossing the pond to play Diana, Princess of Wales in "Spencer. Director Pablo Larraín turned the White House into an Overlook Hotel in his boldly artistic 2016 'Jackie', so I can't wait to see what he does with Buckingham Palace.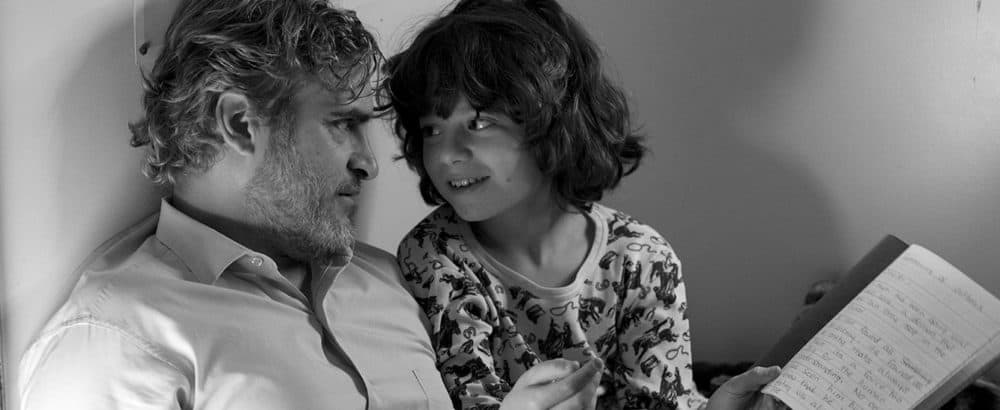 Kenneth Branagh has had such an odd career behind the camera, from Shakespeare to "Jack Ryan: Shadow Recruit". His last directorial effort was an adaptation of "Artemis Fowl" which went straight to Disney +, but it just won the Toronto Film Festival Audience Award (predictor of Best Picture winners "Green Book" and "Nomadland ") for "BelfastA vivid black and white reminiscence of his childhood in Northern Ireland which is billed as this year's festival circuit feel-good film. Probably less nostalgic inclination is "Event», Adaptation by screenwriter-director Audrey Diwan of Annie Ernaux's autobiographical novel on the risks incurred by a promising young student seeking an illegal abortion in 1963 in France. (I can't imagine why this story would have any relevance in America today.) Diwan won the Golden Lion at this year's Venice Film Festival, perhaps as a way for the jury to s' apologize when he gave it to "Joker".
Speaking of atonement, Joaquin Phoenix returns to India with "go! Go on", featuring an emotionally constipated radio host stuck babysitting his precocious nephew on a road trip to New Orleans in director's latest family comedy" Beginners "and" 20th Century Women "Mike Mills. (This is the second of the festival's films shot in black and white. I like this trend.) Great Norwegian filmmaker Joachim Trier is back with "The worst person in the world", The third chapter in a loose coming-of-age trilogy he designed with regular co-writer Eskil Vogt and star Anders Danielsen Lie, following his enthusiastic 2006 debut in" Reprise "and his alum IFFBoston 2012 "Oslo, August 31".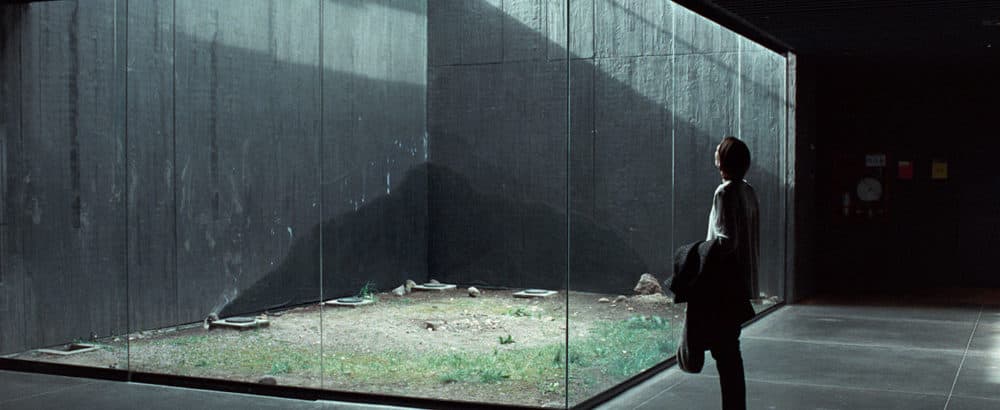 Saturday October 23 begins with a rare chance to see Apichatpong Weerasethakul's English debut, "Memory. "The latest trance film from the Thai avant-garde legend stars Tilda Swinton (of course) and has been the subject of controversy thanks to distributor NEON's one-off release plan. swear the film will never be released on streaming or home video and instead committed to running it across country, city, cinema at a time over the next few years. I think this is the best idea I've heard for ages, especially since Weerasethakul's films are already more like museum installations. What a nifty way to turn a non-commercial business into an event, and I'm all for everything. gives a sense of the occasion to the cinema.
The late show gets pretty wild on Saturday night with "Joy ride", the curiously moving chronicle of filmmaker and comedian Bobcat Goldthwait of a recent club tour he won in the south with Boston stand-up favorite Dana Gould, where the two took the time to chop their old beef behind the scenes of decades ago after nearly being killed in a car crash. Goldthwait has been a longtime friend of the festival since IFFBoston was one of the few brave enough to to screen his sick Robin Williams with "World's Greatest Dad" in 2009, and it has been a pleasure to watch his directorial career develop over the years. He and Gould will be in attendance for the screening of "Joy Ride", what if you've been to a Goldthwait Q&A before, you know what's in store. (Everyone else buckle up.)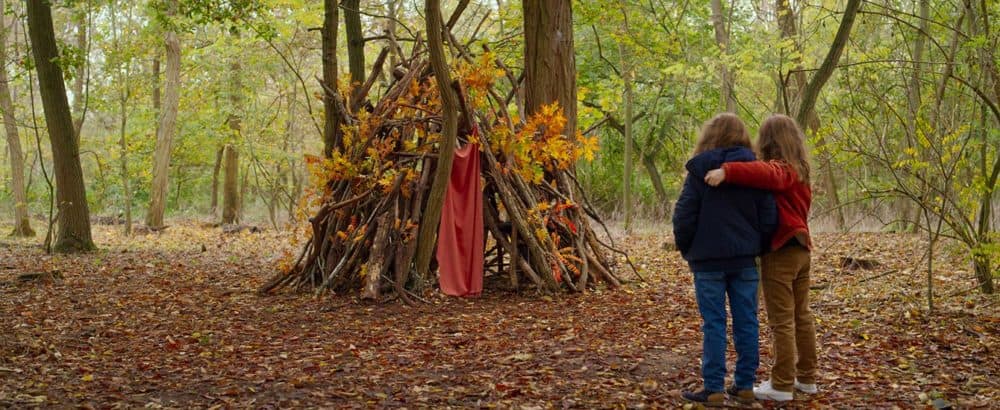 It has been so long since the screening of "Portrait of a Lady on Fire" which I mentioned earlier that Céline Sciamma has already shot another film. "Little momIs a beautiful miniature (it lasts barely 72 minutes) of two 8-year-old girls living in the French countryside. One's mother is sick and the other's is gone, and together these two negotiate their abandonment anxieties through imaginative play and what might just be a metaphysical miracle, but Sciamma is a filmmaker too informed to tell us with certainty. It's one of those little movies that does every little thing so well that it seems a lot bigger than the sum of its short scenes.
There is more motherly drama in the closing film, Pedro Almodóvar's "Parallel mothers. "Penélope Cruz and newcomer Milena Smit take on the role of single mothers sharing a hospital room during their pregnancy, only to discover that their lives are interwoven with events that are both easily predictable and delightfully bizarre. This is another soap opera. debauchery from the director, but this time with a daring and historic bent, tying the twists and turns of the telenovela to the lessons of the Spanish Civil War in a brave bet that obviously shouldn't work, but plays like gangbusters. The perfect note to close a festival, the film's breathtaking final scene is not only a celebration of the perseverance of a people, but also a haunting reminder of the fragility of our communities.
Fall Focus from IFFBoston The film series runs October 20-24 at the Brattle Theater.
[ad_2]